FSU Excavations at Cetamura Featured at Florence National Archaeological Museum
---
FSU Excavations at Cetamura Featured at Florence National Archaeological Museum
A major exhibition entitled "Wells of Wonder: New Discoveries at Cetamura del Chianti" opened at the National Archaeological Museum in Florence, Italy, on June 9th. Over 400 people crowded into the Museum for the opening celebration, featuring introductions by Dr. Mario Iozzo, Director of the Museum, Dr. Frank Nero, Director of FSU's Study Center in Florence, and Dr. Nancy de Grummond, the Director of Excavations at Cetamura. After viewing the exhibition itself, the crowd was treated to a reception in the Museum's garden, featuring wines and food from the Chianti region.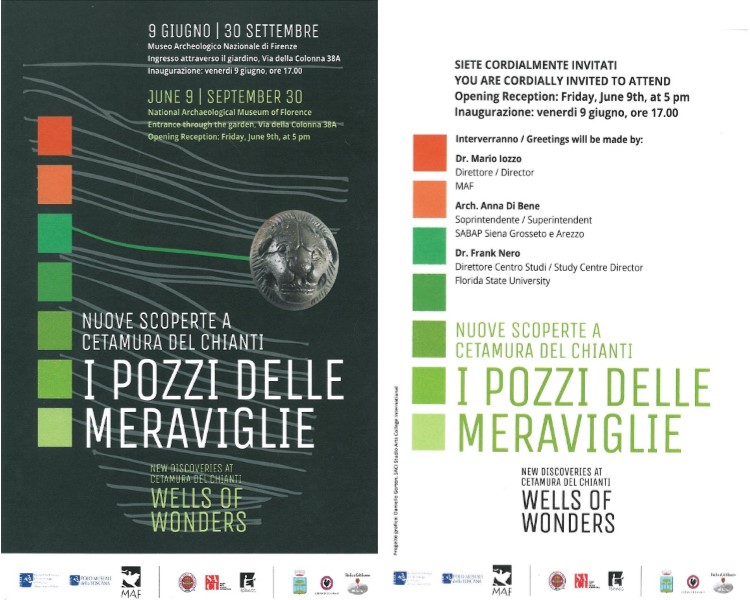 The exhibition is the work of Dr. de Grummond, the M. Lynette Thompson Professor of Classics, and her students, and highlights the material recovered from two deep wells excavated at the Etruscan site of Cetamura. A selection of the bronze, wood, and pottery items recovered from the wells was professionally displayed in cases in the large hall. Of special interest are the grape seeds recovered from the well, suggesting that around 300 BC the hills of Chianti were covered with vineyards, just as they are today.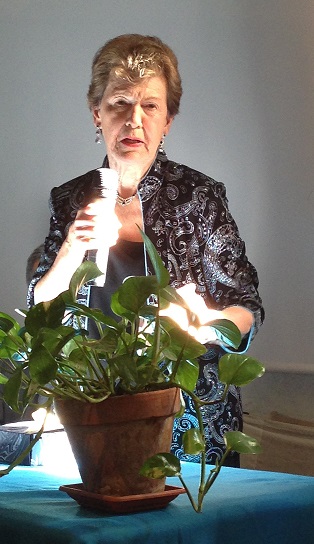 The exhibition continues through September 30th.  For more information please see the article in the Tallahassee Democrat: http://www.tallahassee.com/story/life/2017/06/03/fsu-profs-dream-coming-true-florence-exhibit/365583001/.