---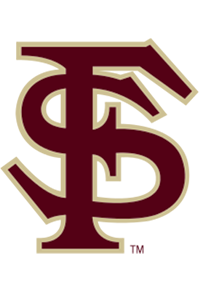 Research and Teaching Specializations
Greek History/Literature
Greek Epigraphy
Greek Law
Background
Dr. Sickinger holds degrees from Trinity College (Hartford, CT) and Brown University. He has taught at Florida State since 1993. His research explores ancient writing and its uses in the Greek polis. He is the author of Public Records and Archives in Classical Athens (Chapel Hill 1999); and co-editor, with G. Bakewell, of Gestures. Studies in Ancient Literature,History, and Philosophy Presented to A.L. Boegehold (Oxford: Oxbow Books,2003). He also serves as a contributing author and editor to Brill's New Jacoby.
His research has been supported by the Fulbright Foundation (1989), the Samuel Kress Foundation (1994), and the National Endowment from the Humanities (1996, 2001). From 2002 to 2005 he was the Andrew W. Mellon Professor of Classical Studies at the American School of Classical Studies at Athens.
Research in Progress
Greek Inscriptions and their Uses
Publications and Lectures
Articles
"Greek Letters on Stone," in The Letter: Epistolary Formats in the Ancient World, 3000 BC—AD 533, edited by U. Yiftach-Firanko. Wiesbaden: Harrassowitz, 2011.
 "Ostraka from the Athenian Agora." In The Athenian Agora. New Perspectives on an Ancient Site, edited by J. McK. Camp and C.A. Mauzy, pp. 77-86. Mainz: Philipp von Zabern, 2009.
 "Nothing to Do with Democracy: Formulae of Disclosureand the Athenian Epigraphic Habit." In Greek Epigraphy and History. Essays in honour of P.J. Rhodes, edited by L.Mitchell, pp. 87-102. Swansea: Classical Press of Wales, 2009.
Lectures
"Corrections in Athenian Inscriptions of the Classical Period." To be delivered at First Annual North American Congress of Greek and Latin Epigraphy, San Antonio, Texas, January 2011.
"Classics in Crisis? A Look Back after Twenty Years." To be delivered at Biennial Meetings of the Southern Section of the Classical Association of the Midwest and South, Richmond, VA, October 2010.
---