2015 Cetamura Summer Program - International Programs
2013 Cetamura Summer Program Flyer (pdf 307.55 kB)
2009 Exhibition: "The Sanctuary of the Etruscan Artisans at Cetamura del Chianti: The Legacy of Alvaro Tracchi"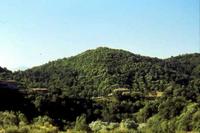 Cetamura is an ancient hilltop  settled by Etruscans and Romans, located in the heart of the Chianti district of Tuscany, near Gaiole,   Radda and Castellina in Chianti (province of Siena). Research by faculty and students of Florida State University has been conducted since the opening of the site in 1973. Nancy T. de Grummond is project director.
Recent results at Cetamura have indicated multiple phases of Etruscan settlement --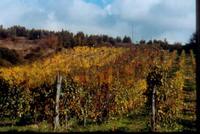 Archaic, "Classical", and at least two phases in the Late Etruscan period. There is a hiatus in occupation during the fifth century and much of the fourth century B.C.E. From the Late period comes extensive evidence of an Etruscan artisans' area, featuring a kiln and cisterns, adjoining a sanctuary with surviving monumental stone foundations, multiple altars and votive deposits.  Roman baths of the early Roman Empire have been unearthed, as well as a medieval castrum, or fortified village at the site in the twelfth century. Documents of the abbey of Badia a Coltibuono (http://www.coltibuono.com/), upon the property of which the site is located, refer to the medieval settlement by the name of Civitamura.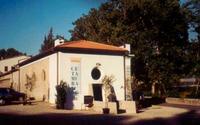 In the year 2000, to celebrate more than 25 years of research at Cetamura, Florida State University, in collaboration with the office of the mayor and the Pro Loco Committee of Gaiole, held an exhibition of finds from the site at the Centro di Informazione Turistica in Gaiole. At the same time much of the principal evidence on Cetamura was presented in a catalogue published in connection with the exhibition, entitled Cetamura Antica, Traditions of Chianti, edited by de Grummond (Italian translation by Alba Frascarelli, Cetamura Antica, Tradizioni del Chianti; both are available through this website).  A second exhibition, held in 2009, displayed the results from the sanctuary and the adjacent artisans'quarter dating to the 3rd-2nd centuries B.C.E. The bilingual catalog is available from Edifir, Edizioni Firenze (http://www.edifir.it:  N.T. de Grummond, ed., The Sanctuary of the Etruscan Artisans at Cetamura del Chianti, the Legacy of Alvaro Tracchi (2009).