David Branscome
---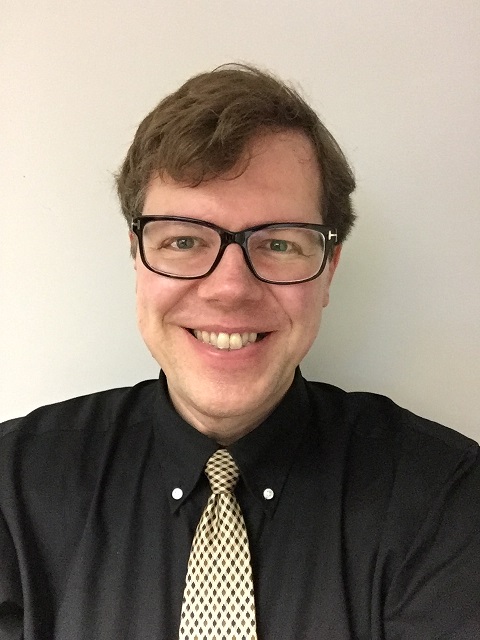 Research and Teaching Specializations
Greek History and Historiography
Greek Interactions with the Near East
Classical and Near Eastern Mythology
Background
David Branscome (Ph.D., Indiana) received his undergraduate degree from the University of Virginia and his graduate degrees from Indiana University. Before joining the faculty at Florida State in 2007, he served as Visiting Assistant Professor at Indiana University in 2005-2006. His main research specialization is ancient Greek history and historiography, with particular interests in Herodotus and in the cultural interactions between Greece and the Near East. He has published a book on the authorial self-presentation of Herodotus and has a forthcoming book on what ancient Greeks knew about and how they thought about foreign headdresses such as the Persian tiara. In addition, he has two published articles on Herodotus.
Publications and Lectures
Books
Ancient Greek Views of the Persian Tiara (Edinburgh University Press, forthcoming)
Textual Rivals: Self-Presentation in Herodotus' Histories (University of Michigan Press, 2013
Articles
"Herodotus and the Map of Aristagoras," Classical Antiquity 29.1 (2010) 1-44.
"Waiting for Solon: Audience Expectations in Herodotus," Histos 9 (2015) 231-276.
Lectures
"Apotropaic Lions in Herodotus," SCS Annual Meeting, San Diego, 2019 (forthcoming)
"Back to Phasis: Medea and Xenophon in Anabasis 5.6.36-7.9," CAMWS-SS Biennial Meeting, Winston-Salem, 2018 (forthcoming)
"The Multivalent Kidaris," Association for Iranian Studies (AIS) Biennial Meeting, Irvine, 2018
"What's in a Kordylē? Pheidippides (in Ar. Nub. 10)!," CAMWS Annual Meeting, Albuquerque, 2018
"Headwear and Ridicule in Ancient Greece and Achaemenid Persia," University of Texas Arlington, April 2017
"Bel as Trickster in Berossus' Creation Myth," CAMWS Annual Meeting, Kitchener, Ontario, 2017
"The Gyges and Candaules Story (Hdt. 1.8-12) and the Babylonian Dialogue of Pessimism," CAMWS-SS Biennial Meeting, Atlanta, 2016
---
title-inside title-centered
2