Fall 2020 Langford Family Lecture
---
Fall 2020 Langford Family Lecture
Description
The Department of Classics at Florida State University is pleased to announce that Prof. Edward M. Harris will deliver the Fall 2020 Langford Family Lecture. The lecture is entitled "Reading Greek Literature with Frederick Douglass." It will take place on Friday November 6, at 12 noon (EST). 
Zoom Webinar Link!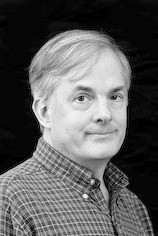 Harris is Emeritus Professor of Ancient History at Durham University and Honorary Professorial Fellow at the University of Edinburgh. He has written extensively on ancient Greek law and rhetoric, the economy of ancient Greece, and numerous other topics. He is the author Aeschines and Athenian Politics (New York and Oxford 1995); Democracy and the Rule of Law in Classical Athens, and The Rule of Law in Action in Democratic Athens. He has also edited or co-edited many volumes of essays, including, most recently, Skilled Labour and Professionalism in Ancient Greece and Rome (Cambridge 2020) and The Ancient Greek Economy: Markets, Households and City-States (Cambridge 2016).
Harris's lecture will offer a new approach to the study of ancient Greek slavery. It starts from a letter, written on lead, discovered during excavations in the Athenian Agora in 1972. The letter was written by a young slave to his mother and describes how he was chained up, whipped and humiliated. This is the only source from Classical Athens that describes the institution of slavery from the point of view of the slave; even though slaves and slavery are often mentioned in the sources, these sources always approach the institution from the perspective of the masters. The lecture will discuss how we can better understand the history of slavery in Ancient Greece from the slave's perspective by reading The Narrative of the Life of Frederick Douglass. It thus fills in what is missing in the ancient sources and helps us to imagine a way of studying Greek History that is more balanced and inclusive.
The lecture is made possible by the Langford Family Eminent Scholar Chair Endowment of the Department of Classics at FSU, with generous support from the American School of Classical Studies at Athens.
Date
Friday, November 6th 12:00 pm
Friday, November 6th 2:00 pm