This Month's Featured Major:
---
This Month's Featured Major:
Grace Robbins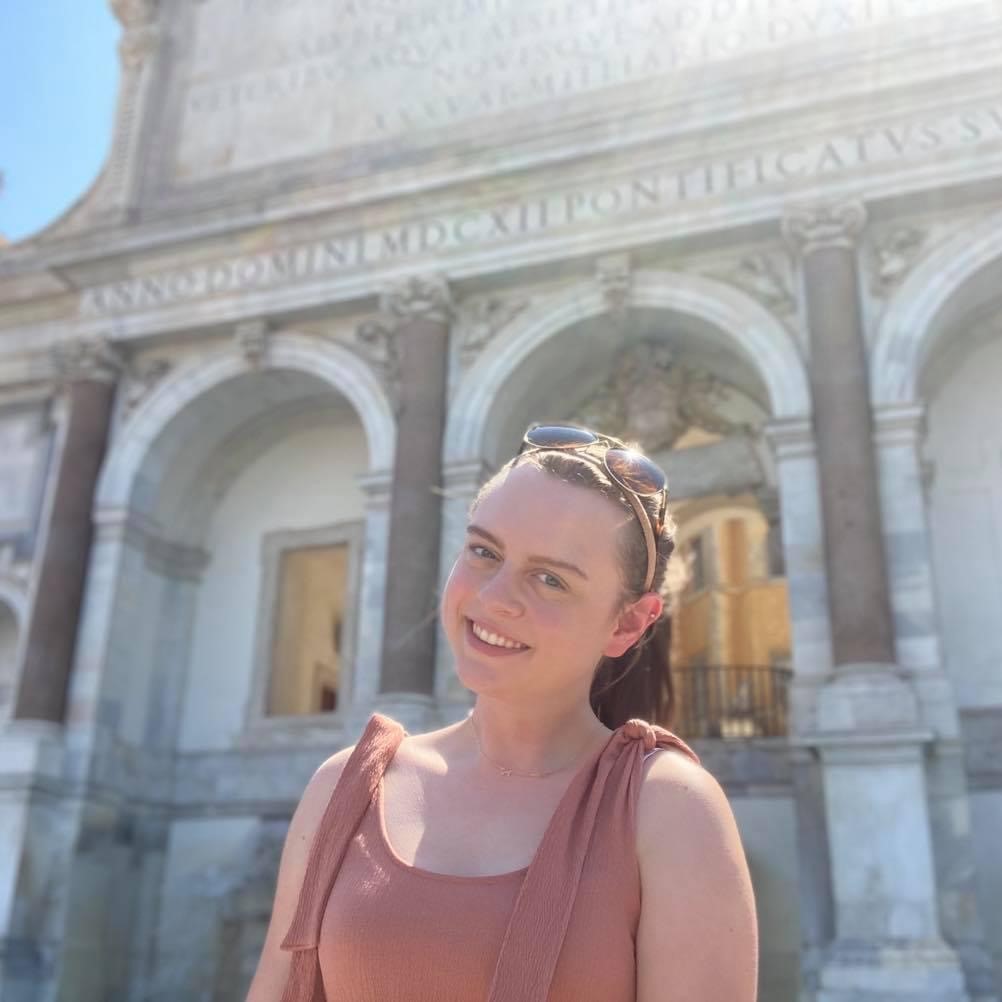 ​
Grace Robbins is fourth year student studying Classical Archaeology with minors in Anthropology and Museum Studies. For the past two years, she served as the Eta Chapter president of the Eta Sigma Phi Classical Honors Society, leading an executive board that revived the club's activity and, with the guidance of Dr. Sickinger and Dr. de Grummond, grew its membership from 5 students to nearly 30 during the pandemic. Since coming to FSU's campus, she valued a community that a club like Eta Sigma Phi could offer and wanted to support a sustainable chapter for new incoming freshmen. At the 2021 Virtual Eta Sigma Phi National Conference, she was elected Megale Grammateus for the 2021-2022 year. She hopes to connect chapters across the nation to further the mission of the society.
In addition to serving on the Eta Chapter board, Grace has participated in research since 2018, first acting as a student research assistant in the Undergraduate Research Opportunity Program (UROP). For the past two years, she now serves as a student leader for new cohorts of humanities UROP students. She has presented twice at the Florida Undergraduate Research Conference (FURC) and once at the FSU President's Showcase about her 2020 IDEA Grant research on the best digitization practices of archaeological records. Since her volunteer field work at Cosa in Summer 2019, she has been fascinated by the intersection of the past and the present through the lens of the history of archaeology and its applications for public education. From 2019-2021, she learned the best practices for 3D digitization of archaeological research in the Office of Digital Research and Scholarship through the InternFSU program. Her experiences in digitization and museum studies prompted her to apply and become a Truman scholar semifinalist, where she argued for an increase in 3D modeling of Smithsonian's art and history materials. Later during the summer of 2021, she traveled to Rome, Italy, and digitized Cosa archival records at the American Academy in Rome (AAR). Her honors thesis, under her advisor Dr. Andrea de Giorgi and committee member Dr. Preston McLane, will discuss the importance of maintaining archival records for institutional memory through the examination of a repatriation case from correspondences she found in the AAR archives. She hopes to work in the museum and cultural heritage fields post-graduation to promote historic preservation and education.
Grace is a member of the FSU Presidential Scholars Program, Sigma Alpha Iota Music Fraternity, Phi Beta Kappa, Garnet and Gold Scholars Society and the Garnet and Gold Key Honors Society. She is a recipient of both the Classics department's Rankin Prize and Dorman Scholarship. She is grateful for the opportunities the department and FSU have provided her!