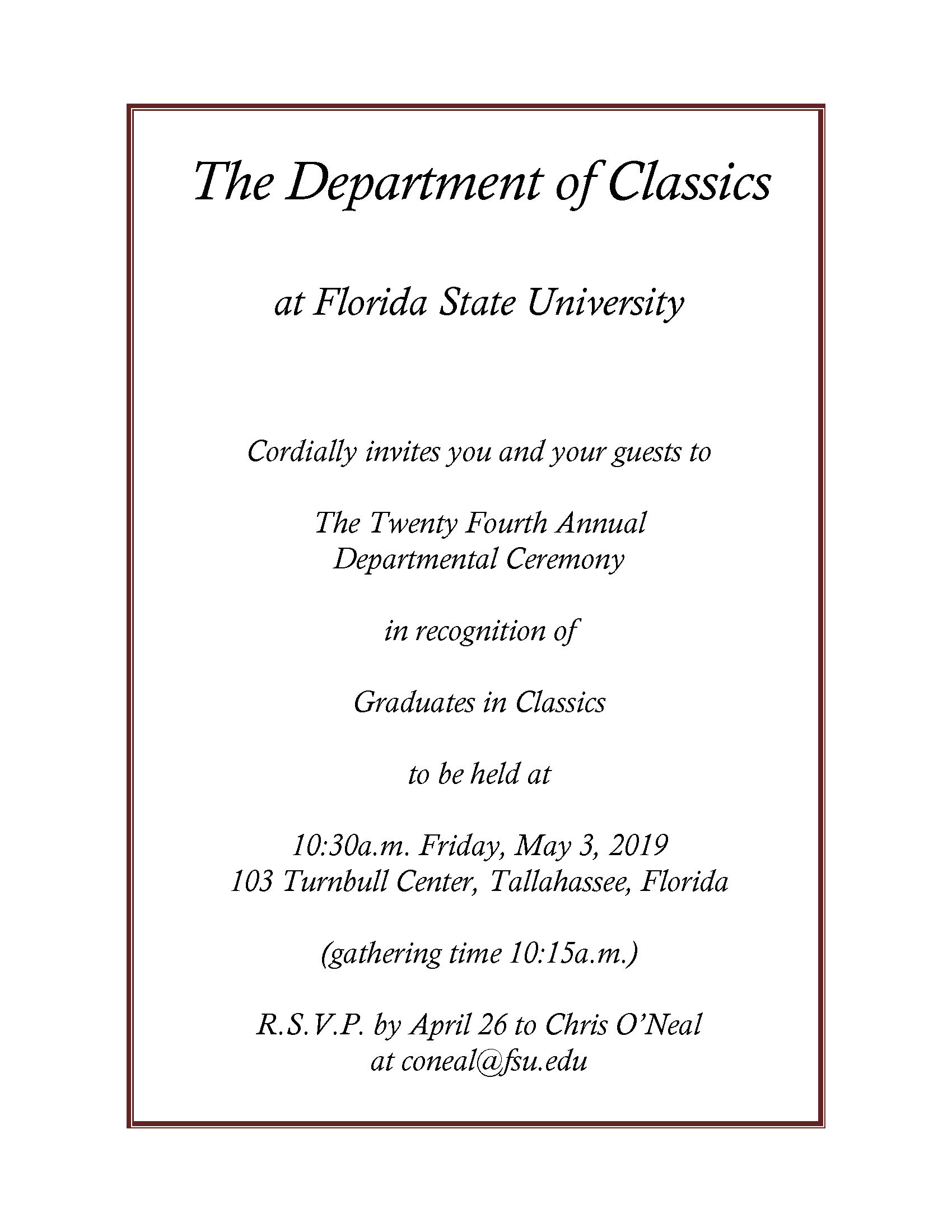 ORIENTATION SCHEDULE - FALL 2018
Department of Classics
Florida State University
August 20–24, 2018
MONDAY, AUGUST 20, 2018
Required for All New Students
9:00 am – 11:00 am Greek and Latin Diagnostic Exams
Dodd Hall 205-I (Latin at 9:00; Greek at 10:00)
Drs. Virginia Lewis and Tim Stover
N.B.: Coffee and bagels will be available in the Seminar Room from 8:15
              11:00 am – 11:15 am Photographs of New Graduate Students Required for All New Students
Dodd Hall 205-I Mrs. Ramsey Gray Mullins
          11:15 am – 12:00 pm Introduction to the Graduate Program Required for All New Students
Dodd Hall 205-I Dr. Svetla Slaveva-Griffin
12:00 pm – 1:30 pm Welcome Lunch and Introductions Required for All Students Werkmeister Room FSU Museum, Dodd Hall
1:30 pm – 2:00 pm Introduction to Graduate Employee Benefits Required for All New Students
Dodd Hall 205-I Representative of Graduate Assistants United
2:00 pm – 2:30 pm Orientation to the Computer Room Required for All New Students
Dodd Hall, 3W landing Graduate Student Representative: Nora Donaghue
2:30 pm – 3:00 pm Orientation to the Thompson Library Required for All New Students
Dodd Hall, 3W landing Dr. John Marincola
***For New Students: Please sign for an advising session with your advisor (details separately announced),
obtain your FSUCard at the FSUCard Center at 104 North Woodward Avenue, and email your FSU email to
pbyrne@fsu.edu and sslavevagriffin@fsu.edu
---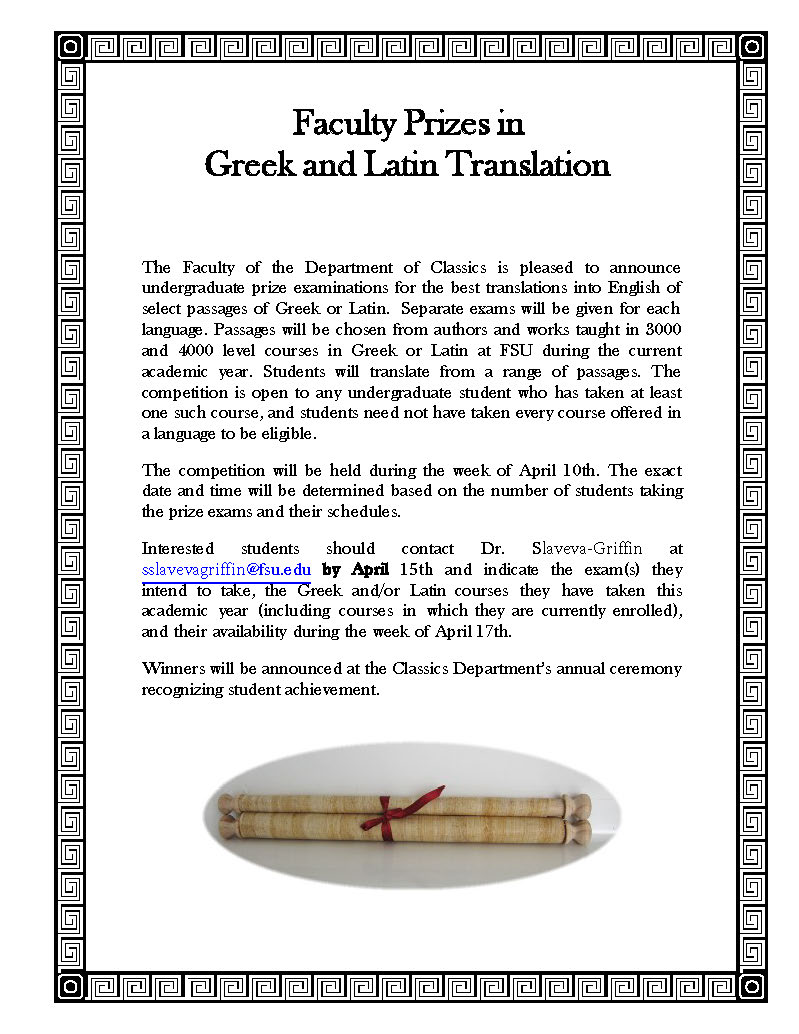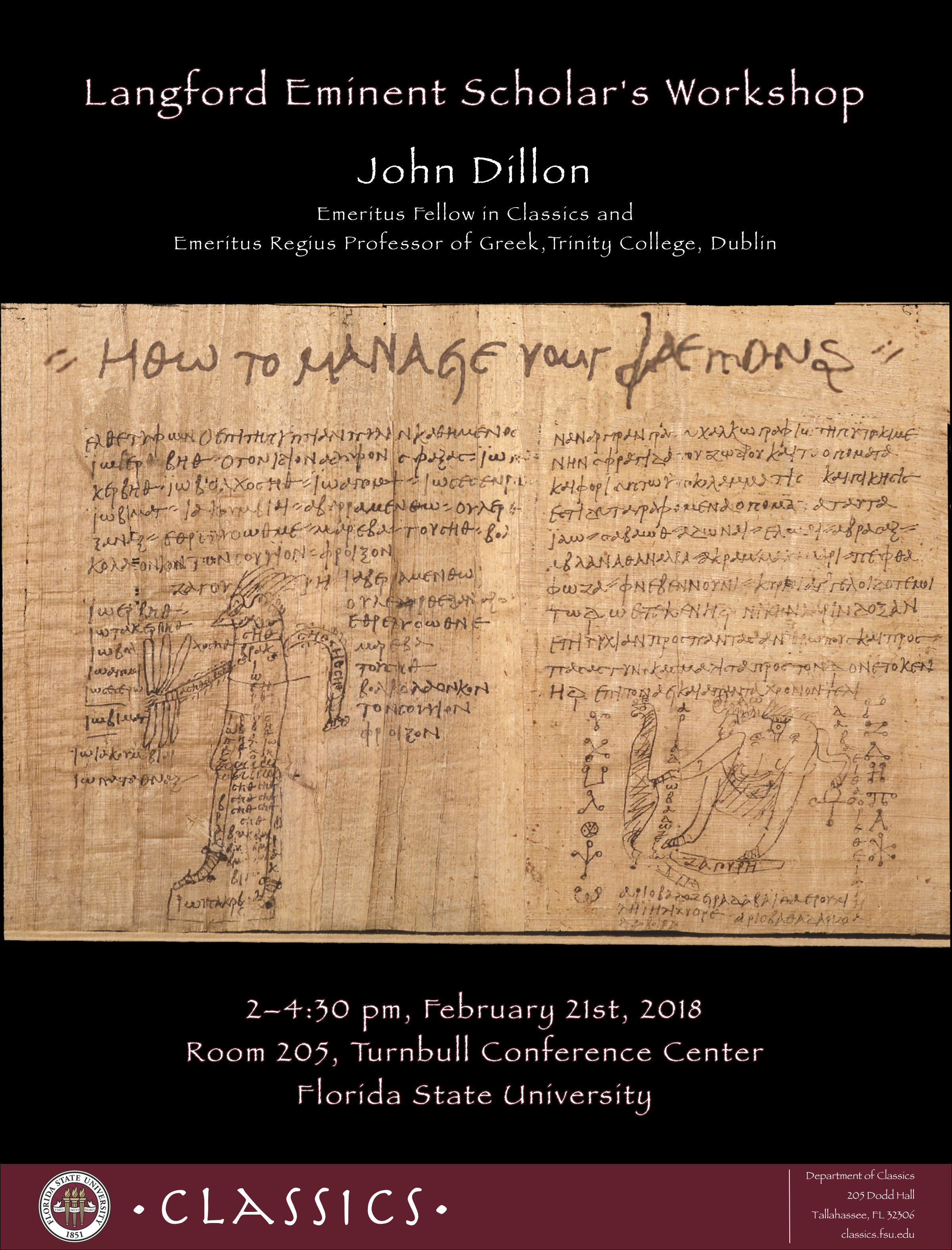 ---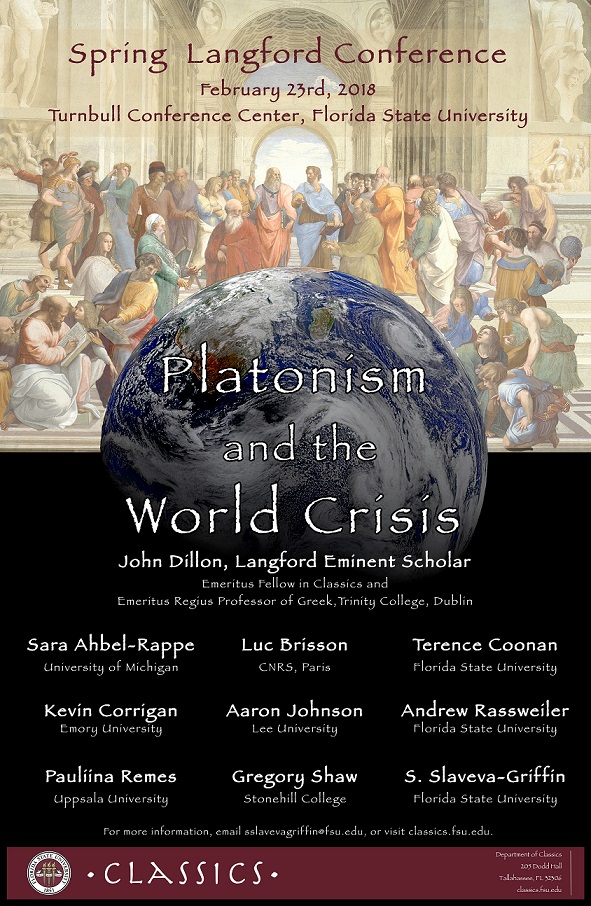 Click here for the Langford Conference Program Schedule
---
FSU Classics Hosts Collegiate Certamen
The department of Classics at FSU hosted its first ever "Florida Collegiate Certamen" tournament in Dodd Hall on Saturday, October 14. Teams from several Florida colleges and universities participated, including Ave Maria University, New College, University of Florida, and Florida State.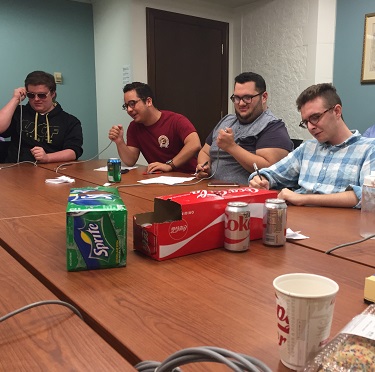 The tournament took its inspiration from the quiz-bowl style "Certamen" competitions that are a mainstay of Junior Classical League (JCL), the national organization of high-school Latin clubs. Teams of three to four players, each equipped with a push-button buzzer, square off against one another in answering questions based on Latin vocabulary, grammar, and literature, as well as Roman history, mythology, and culture. Players who supply correct answers to initial tossup questions earn their teams points and the chance at more difficult bonus questions, worth more points.
The teams from New College and FSU had a decided advantage, as several of their players were Certamen veterans and were familiar with the competition format and rapid-buzzing techniques from their high-school days. But the newcomers from UF and Ave Maria put in strong performances and impressed with their knowledge of Latin grammar, Roman history, and classical mythology. By the end of the day, FSU's team had eked out a slim victory over the New College squad.
"We've got a very bright and vibrant community of undergraduate Classics majors," said FSU faculty member Jim Sickinger, who helped organize the event. "Many of them participated in JCL in high school, but Classics majors in college don't have similar opportunities to interact with students from other institutions, and we thought that this would be a good way for Classics students throughout Florida to meet, socialize, and have some fun."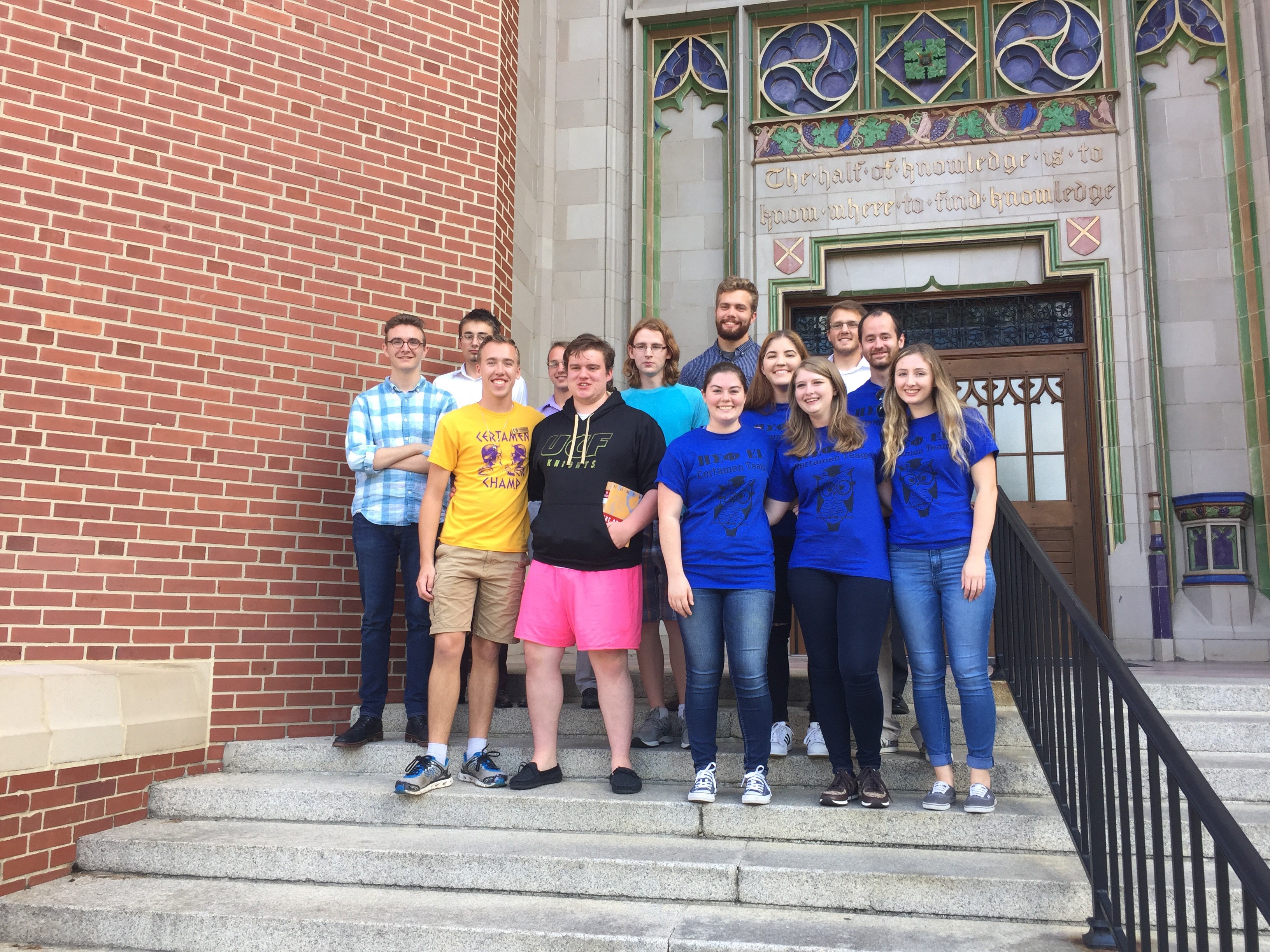 Sickinger credits FSU undergraduate Daniela Stroud with getting the event off the ground; she and fellow FSU student Mary Megargee recently helped to establish one of FSU's newest clubs, a chapter of the Senior Classical League, devoted to encouraging student interest in Classics. Professors Svetla Slaveva-Griffin and Erika Weiberg also helped out by giving up part of their weekends and serving as moderators, question readers, and scorekeepers, as did Michelle Currie and Catherine Alameddin, graduate students in FSU's Classics department. Local schools—Maclay School and Rickards High—also lent out their buzzer systems and helped make the event possible.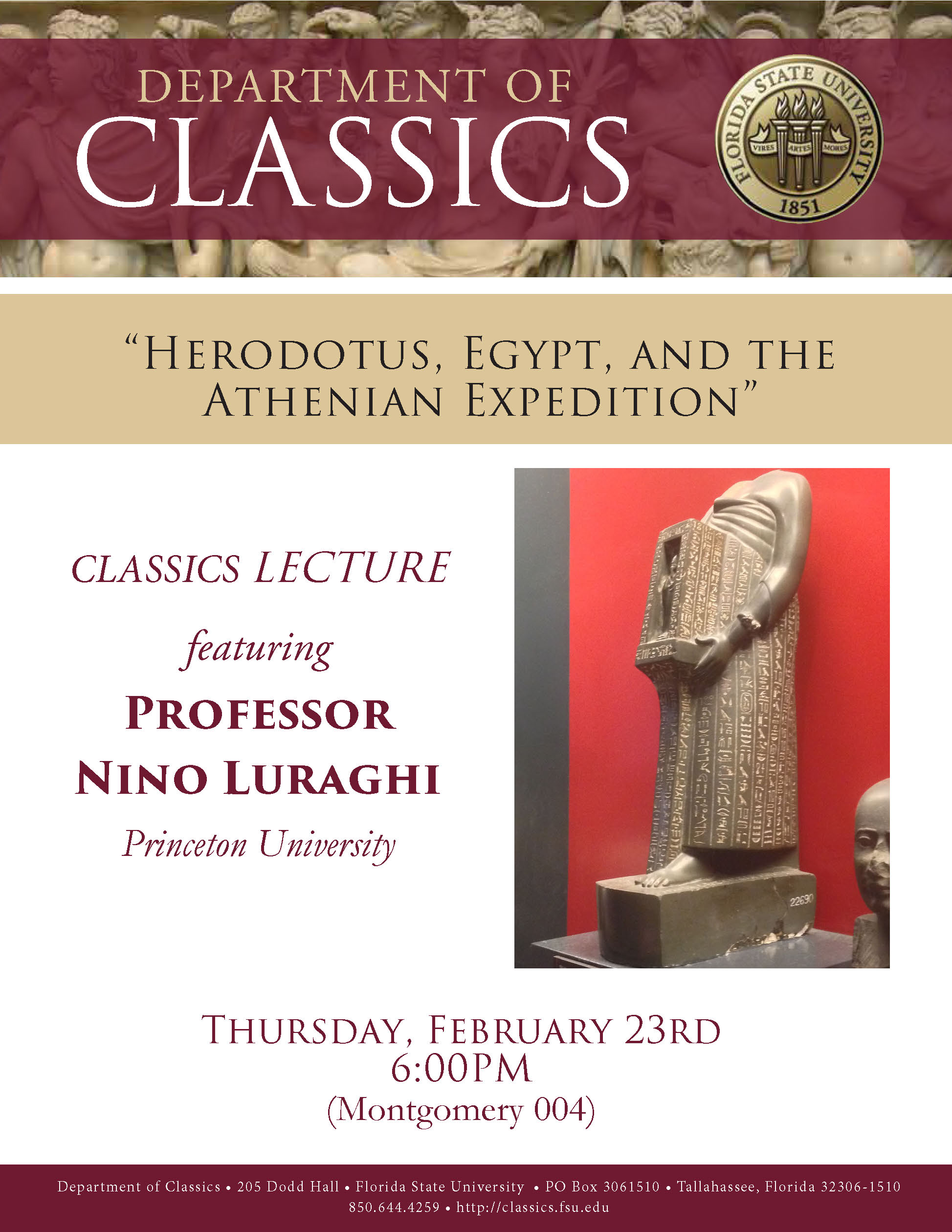 ---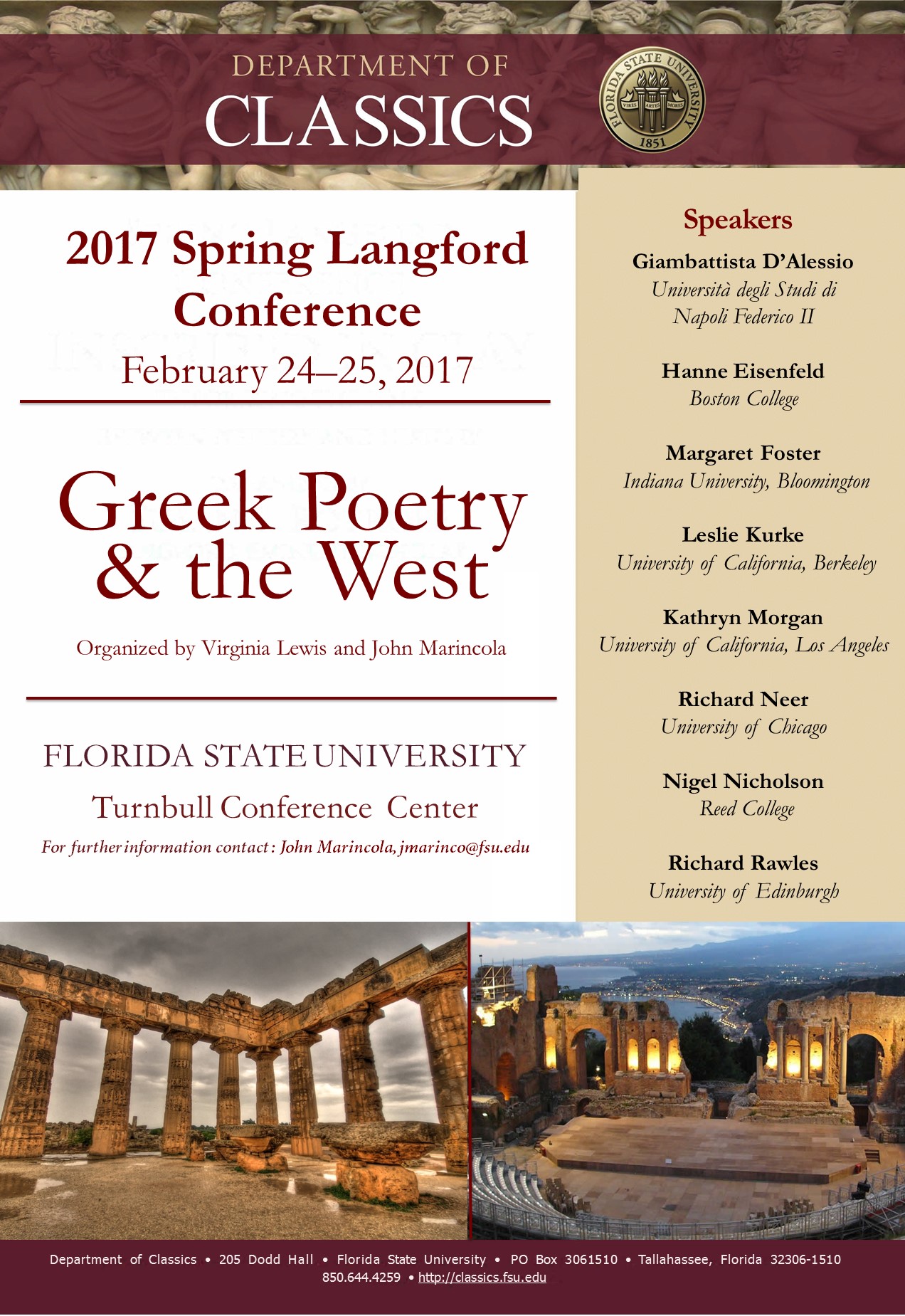 title-inside title-centered
2