Kalamianos: The Site and its Region
In 2001, members of the Korinthia Archaeological Survey (EKAS) discovered a large Mycenaean architectural complex at the location Kalamianos near the village of Korphos, on the rugged Saronic coast of the southeastern Corinthia.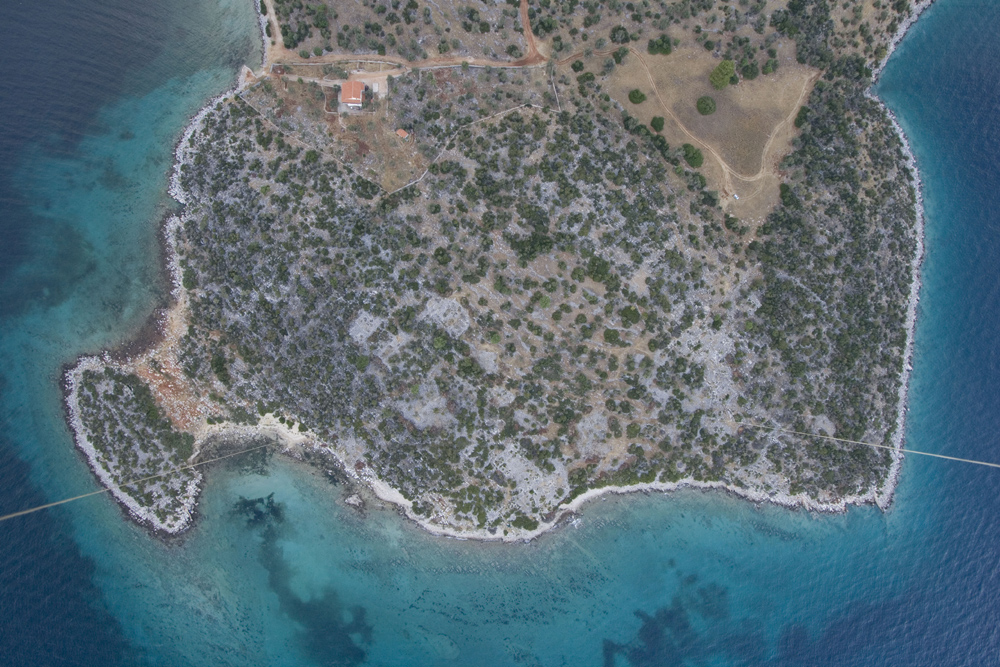 From the moment of discovery, we recognized the site's significance: walls and foundations of buildings of Mycenaean type, some of them monumental, are exposed on the surface of the gentle seaside slope above the cape known as Akrotirio Trelli, covering more than 7 hectares on land and an unknown further extent now submerged underwater. The site is unique for the excellent preservation of above-ground architectural remains. To date, we have identified approximately 50 buildings and 120 rooms of LH IIIB date at Kalamianos. Beyond the site, we discovered another large Mycenaean architectural complex as well as small fortified enclosures and terrace walls dating to the Bronze Age. Our results indicate that Kalamianos anchored a significant center of Mycenaean activity in the 13th century B.C., and possibly served as Mycenae's principal harbor on the Saronic Gulf.