James Sickinger
---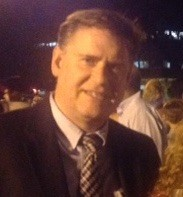 Research and Teaching Specializations
Greek History/Literature
Greek Epigraphy
Greek Law
Background
Dr. Sickinger holds degrees from Trinity College (Hartford, CT) and Brown University. He has taught at Florida State since 1993. His research explores ancient writing and its uses in the Greek polis. He is the author of Public Records and Archives in Classical Athens (Chapel Hill 1999); and co-editor, with G. Bakewell, of Gestures. Studies in Ancient Literature,History, and Philosophy Presented to A.L. Boegehold (Oxford: Oxbow Books,2003). He also serves as a contributing author and editor to Brill's New Jacoby.
His research has been supported by the Fulbright Foundation (1989), the Samuel Kress Foundation (1994), and the National Endowment from the Humanities (1996, 2001). From 2002 to 2005 he was the Andrew W. Mellon Professor of Classical Studies at the American School of Classical Studies at Athens.
Research in Progress
Greek Inscriptions and their Uses
Publications and Lectures
Articles
"New Ostraka from the Athenian Agora," Hesperia 86 (2017), pp. 443–508.
"Marmor Parium (239)," in Brill's New Jacoby, Editor in Chief: Ian Worthington. Brill, 2016. Brill Online.
"Greek Letters on Stone," in The Letter: Law, State, Society and the Epistolary Format in the Ancient World. Proceedings of a colloquium held at the American Academy in Rome 28-30.9.2008. Legal documents in ancient societies. Legal documents in ancient societies I, edited by Uri Yiftach-Firanko (Wiesbaden:  Harrassowitz Verlag, 2013), pp. 125-140.
---
title-inside title-centered
2