James Sickinger
Associate Professor of Classics
Associate Chair
Director of Undergraduate Studies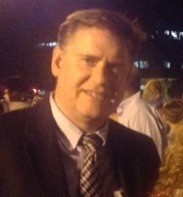 Contact Information
325 Dodd Hall
Spring 2020 Term
Jim Sickinger joined the Classics department in 1993, after receiving a B.A. in Classics from Trinity College and a Ph.D., also in Classics, from Brown University. From 2002 to 2005 he was the Andrew W. Mellon Professor of Classical Studies at the American School of Classical Studies at Athens. His main interests lie in the history of the ancient Greek world. His research combines philological, epigraphical, and archaeological evidence and focuses particularly on the uses of writing and how Greek city-states used written texts for social, legal, and political purposes.
His first book is titled Public Records and Archives in Classical Athens, and he has published numerous articles and book chapters on topics ranging from the epigraphic habit to Athenian law. He served for several years as an editor and contributor to Brill's New Jacoby, for which he authored commentaries on the Parian Marble and other fragmentary authors. His current research focuses primarily on Athenian ostracism and how ostraka—the inscribed potsherds that Athenian citizens used as ballots—contribute to modern understanding of this practice.
Prospective Students: Dr. Sickinger is currently accepting students.
---
Research Interests
Athenian Law & Oratory
Epigraphy
---