Nancy T. de Grummond
M. Lynette Thompson Professor of Classics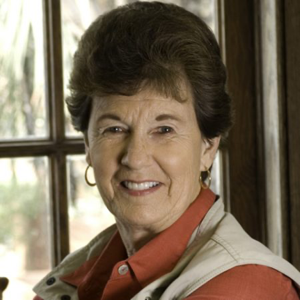 Contact Information
316 Dodd Hall
Having served as director of excavations and archaeological research at Cetamura del Chianti since 1983, Professor de Grummond is working on updating the archives and preparing to open a museum that will feature the most important discoveries from Cetamura. The Museo Civico alle Origini del Chianti, "The Civic Museum at the Origins of Chianti," is located in Gaiole in Chianti, Tuscany, Italy, near the site of Cetamura. Through the years she has curated five exhibitions on Cetamura that now will provide the foundation for the displays at the new museum. She is eager to involve students with museum work of all kinds at Gaiole, in Florence (FSU Study Abroad Center) and in Tallahassee.
In September, 2019, She presented the Graham and Joanna Barker Etruscan Lecture at the British Museum in London, on "Sanctuaries, Gods and Myths of the Etruscans." Her book on Cetamura del Chianti in the series of "Etruscan Cities and Communities" at the University of Texas Press is due to appear in January, 2020. With Matthew Brennan and Nicholas Plank, I will present a poster at the Annual Meeting of the Archaeological Institute of America (Washington, D.C., January, 2020) entitled "Interdisciplinary Techniques for Studying an Engraved Etruscan Mirror with Tiur, Lasa and Turan."
Prospective Students: Prof. de Grummond is currently accepting M.A. students.
---
Research Interests
Etruscan and Roman Archaeology
Etruscan and Roman Religion
---