Virginia M. Lewis
Associate Professor of Classics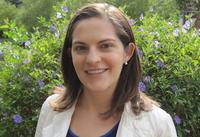 Contact Information
119 Dodd Hall
On sabbatical
Professor Lewis specializes in Greek literature, with particular interests in Greek poetry, studies of space and place, and gender in the ancient world. She has published articles on Pindar, Sophocles, Herodotus, and Sicilian coinage. Her recent book, Myth, Locality, and Identity in Pindar's Sicilian Odes (OUP 2019), examines the role played by local places, myths, and religious cults in epinician poetry for victors from Sicily and analyzes how these elements shape local identity in this area where many citizens had recently been displaced from their homes due to immigration or conflicts in the region. Together with Heather Reid and Maša Ćulumović, she is editing the volume, Pindar in Sicily. Another major area of her research focuses on sociolinguistic analysis of character speech in Greek tragedy. Her current book project, Speech, Gender, and Status in the Plays of Aeschylus and Sophocles, combines quantitative analysis and close readings to highlight subtle differences in the speech of characters of different genders and statuses and the techniques used by ancient Greek playwrights in crafting and fine-tuning their dialogue scenes. Her research has been supported by the Harvard Center for Hellenic Studies, the Margo Tytus Visiting Scholars Program at the University of Cincinnati, and the Council on Research and Creativity at Florida State.
She teaches Greek at all levels and has offered graduate seminars on Greek Lyric, Greek Sicily, and Space and Place in Greek Poetry. She also regularly teaches an E-Series course, "The Animal in Ancient and Modern Thought" for undergraduates. In Spring 2019, she was the recipient of the Excellence in Teaching Award from Phi Beta Kappa. Before arriving at Florida State, she completed her BA at the University of Pennsylvania, her MA at the University of Georgia, and her PhD at UC Berkeley.
Prospective Students: Prof. Lewis is currently accepting students.
---
Research Interests
Greek Poetry
Cultural History
Theory of Space and Place
Gender Studies
---