Eta Sigma Phi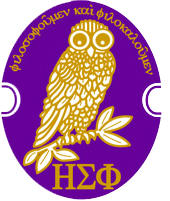 The department of Classics is home to the Eta chapter of Eta Sigma Phi, the national honorary society for students of Classics. The Eta chapter was founded in 1926.
The purpose of Eta Sigma Phi is "to develop and promote interest in classical study among the students of colleges and universities; to promote closer fraternal relationship among students who are interested in classical study, including inter-campus relationship; to engage generally in an effort to stimulate interest in classical study, and in the history, art, and literature of ancient Greece and Rome." Membership is open to students who have earned a grade of "B" or better in any collegel-level Greek or Latin class. Induction ceremonies are held once each fall and spring.
The local chapter organizes various events for undergraduates, including movie nights, ancient-themed parties, and productions of classical plays. It also sponsors peer-tutoring for students of beginning Latin.
For further information, please contact one of the officers or the chapter faculty advisor.
Faculty Advisor: Dr. Nancy de Grummond (ndegrummond@fsu.edu)
title-inside title-centered
2