Student Archaeology Club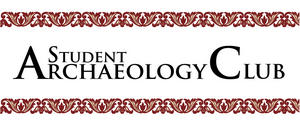 The Student Archaeology Club at Florida State University was established in 1976 by Ben Gunter, an undergraduate in Classics, and Dr. Nancy T. de Grummond for students of archaeology. The purpose of the club is to develop and promote interest in the archaeology of all cultures and to promote the relationship among students interested in archaeology. The first major initiative of the club was to collaborate with the Archaeological Institute of America.  The first symposium hosted was called "What is Etruscan?" and featured guest speakers Larissa Bonfante, Ingrid Edlund, John Oleson, Emeline Ricardson and Mario Torelli.  The club continues to host all AIA lectures given at FSU, with the 2011-2012 lectures including "The Wall of the Crow Cemetery in Giza, Egypt: Remembering the Forgotten Children (pdf 1.76 MB)" by Jessica Kaiser (University of California, Berkley); "The Unsolved Mystery of the Agora Bone Well (pdf 1.83 MB)" by Susan Rotroff (Washington University in St. Louis); and "From the Euphrates to the Adriatic: Investigating the Origins and Spread of Farming (pdf 1.16 MB)" by Andrew M.T. Moore (Rochester Institute of Technology).
In order to further promote interest within archaeology, the club hosts annual Fieldwork Presentations in the Fall. Fieldwork Presentations are lectures given by student members regarding their archaeological fieldwork experience, discussing the techniques, discoveries and methodologies used at the sites they have worked.  Recent presentations have included lectures on the Roman Peasant Project, the Saronic Harbors Archaeological Research Project (SHARP), the Mitrou Archaeological Project, and the Gabii Project. To familiarize members with recent archaeological discoveries, publications, and upcoming lectures, the club also offers monthly newsletters for all members.
The Student Archaeology Club is open to students of all majors and degree programs.  There are no course requirements for students who are interested in becoming members, just a general interest in archaeology.  There are approximately forty current members, primarily based out of the Department of Classics. The officers are active graduate and undergraduate members who are elected by the club for the term of one academic year.  The President and Vice-President are typically second year Master's students, the Treasurer is a first year Master's student, and the Secretary is an undergraduate student. 
For more information, please contact us on Facebook or send an email to any of our officers.
Photos
---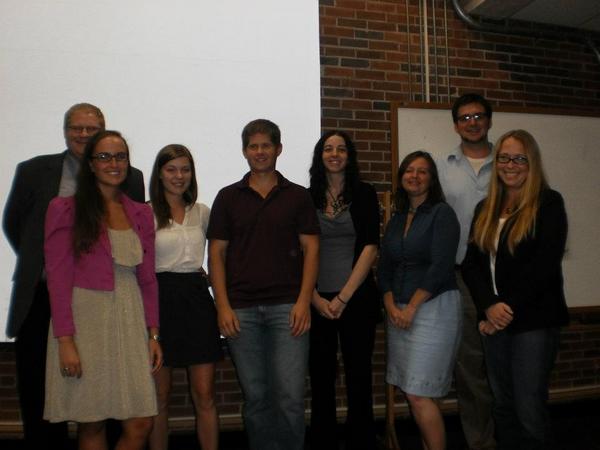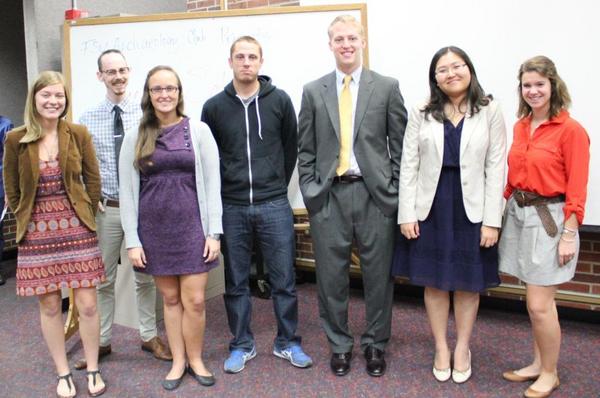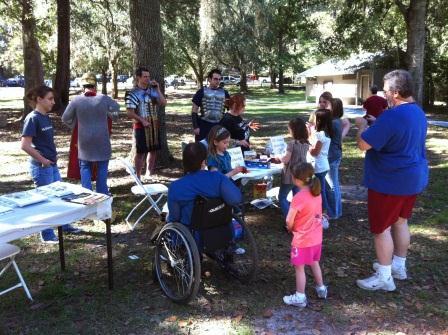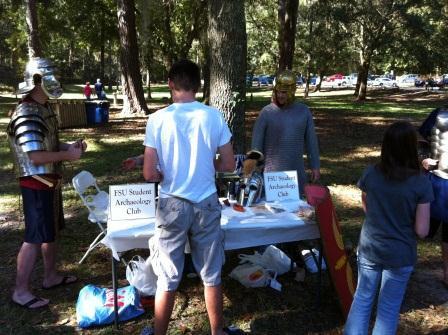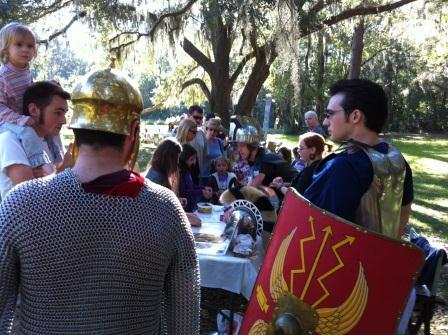 ---